Lin Brown and Jofy have some great stamps featuring houses.
I'm hoping Kay Carley might be guest Designer on this one as she has done a fantastic sample for the shop/class. See if I can get a pic to show you!

Please discuss before.
Canvas using new Jofy house stamp set.
Firstly, apologies for being late Jane. Inspiration ran dry but I picked up something yesterday at the shop and made a scrapbook layout. Stretching the theme a little but I hope it's ok.
Down our road, around the corner and up the country for about 5 hours is my little slice of paradise..........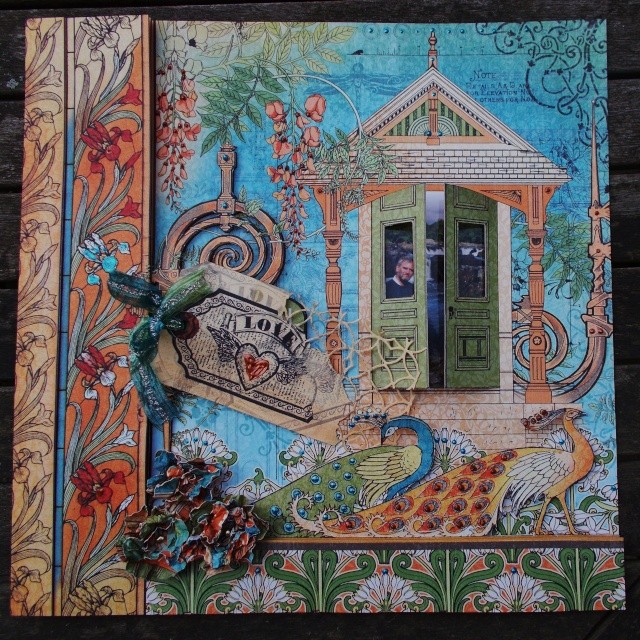 Take one sheet of  the paper and trim out the windows of the door and the top, bottom and centre of the door to create an opening.
Add your chosen photo.
Take a second sheet of the paper and cut out the pieces as seen.
Fix the larger piece to the matching area on the first sheet using 3d foam tape or pads. Leave the narrow strip to one side.
Trim a third sheet as seen. Set the main image to one side as it is not required.
Add the narrow corner strip to the top of the page with 3d foam tape or pads as before and add the narrow strip from the previous cut to the top of this. This gives you a lovely dimensional page.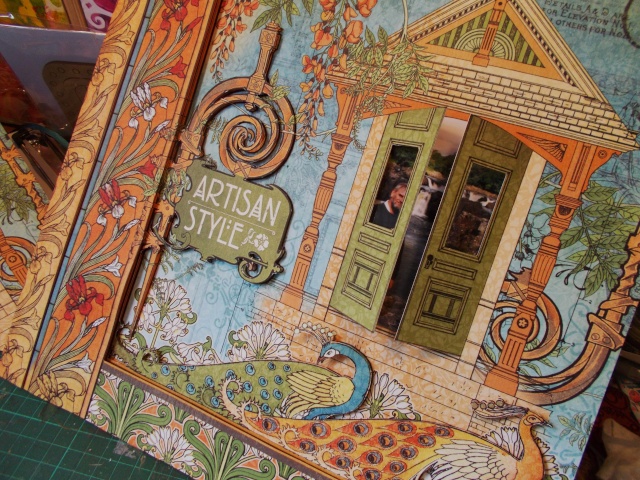 Use the left over paper from the "fussy cut" sheet to die cut a few medium and small flowers from the Tattered Florals die.  Assemble and make flowers by attaching them in groups with a small brad and using water to shape to create co ordinating flowers. Attach 3 to the layout. ( a more detailed tutorial on creating this style of flower can be found here http://neelzexpressionz.blogspot.co.uk/2010/11/how-to-do-flowers.html)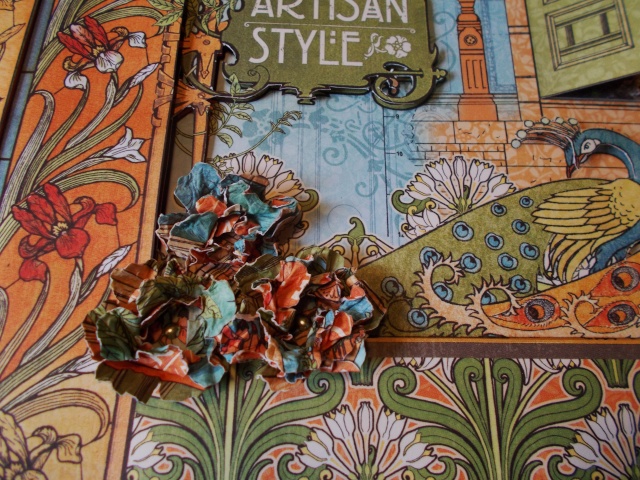 Cut a small tag with the Mixed Media die. Stamp the label stamp onto this. Give a pale wash of ink or paint to add a hint of colour. Tie some ribbon onto it and add to the page obscuring the writing on the sign and tucking the edge behind the bird. Use Liquid Pearls to add a small heart to the tag.
Add further highlights to the page with Liquid Pearls to the birds and the page to finish.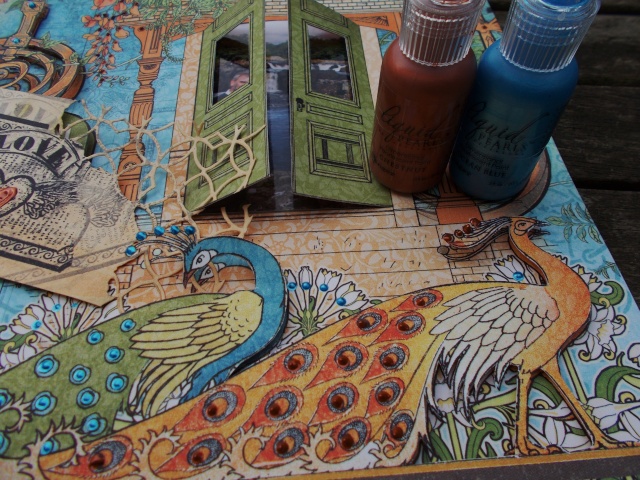 Materials
http://www.thecraftbarn.co.uk/graphic-45-artisan-style-artisan-style.html
http://www.thecraftbarn.co.uk/mounting-tape-2mm.html
http://www.thecraftbarn.co.uk/tim-holtz-thinlits-mixed-media.html
http://www.thecraftbarn.co.uk/manila-tags-with-hole-reinforcer.html
http://www.thecraftbarn.co.uk/viva-decor-silicone-stamp-tags-love.html
http://www.thecraftbarn.co.uk/ranger-archival-ink-pad-jet-black.html
http://www.thecraftbarn.co.uk/ranger-liquid-pearl-copper-pearl.html
http://www.thecraftbarn.co.uk/ranger-liquid-pearl-ocean-blue.html
Well firstly Neil.....I hadn't even noticed it was late
It is fantastic thank you. An amazing project!!
Ok Friday - Dawn
Saturday. - Neil
I'm using a card from Kay on Thursday!
Thanks everyone!

---
Permissions in this forum:
You
cannot
reply to topics in this forum