OK for this one we want to decorate a cotton bag.
Products to use - Transfer Paper, So Soft paints, Pebeo paints, or Ink Effects.

Please discuss before so everyone uses something different!

Guest Designer -
I'd like to use pebeo suede effect paints.
I'll use the So Soft paints
Here's my bag. I opted for a bottle bag and DecoArt So Soft paints.
Front.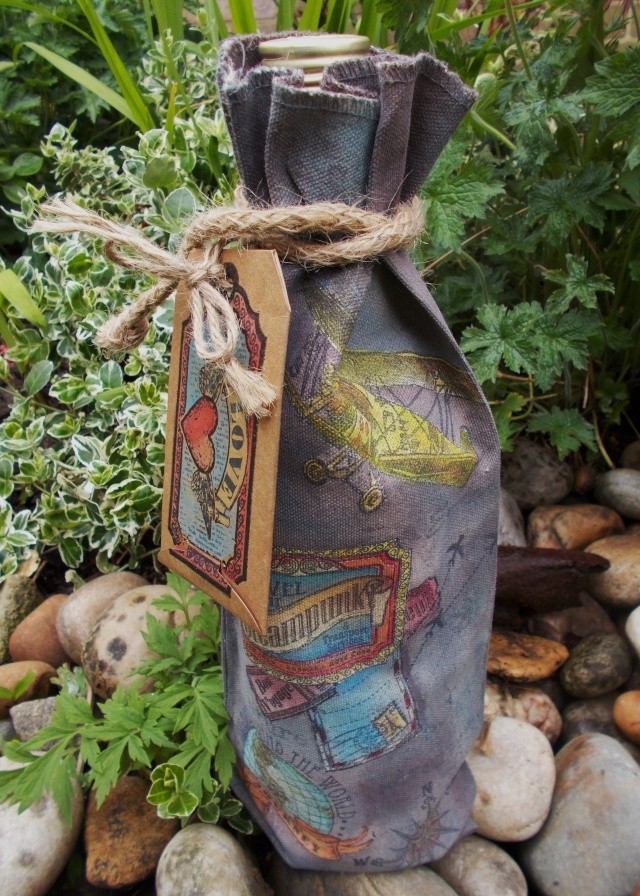 Front detail.
Back.
Begin by
 the kinks out of the bag.

Start to add your images to the bag using Archival ink pressing down a bit longer than you would if stamping on card to allow the ink to penetrate the fibres.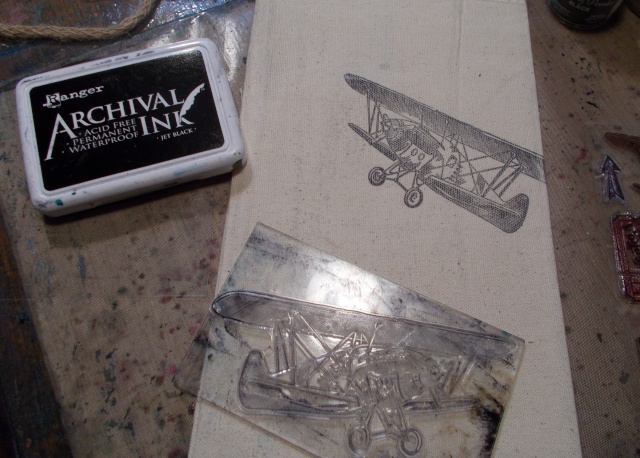 Build up your design, masking where required till you are happy. (Repeat on the back of the bag too)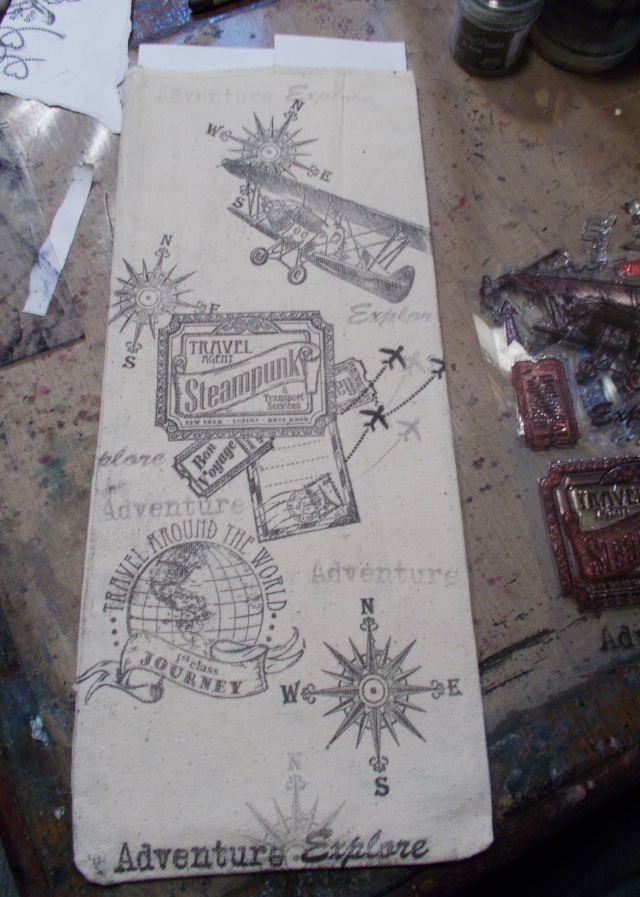 Now, remember the saying, mix too many colours together and you'll end up with mud? Well, this is where you find out it's true. Mix DecoArt So Soft Fabric paint, Christmas Primary Red, Ocean Blue, Cadmium Orange, Cadmium Yellow into a pot and you will end up with a funny brown/grey colour. (of course, I could have used brown but where's the fun in that?)
keeping a pot of water handy, begin to apply the paint to the bag, avoiding the main stamped areas and using plenty of water to lighten and spread the colour. Every now and again you can work in a bit of blue,to add interest and depth. Use a large brush for the main areas and switch to a smaller brush around the images. 
Once you have done both sides of the bag; either leave to dry or iron just to dry it out a bit (Using a craft iron rather than the iron you use to iron your Sunday best!) Now it's time to add some colour to your main images. 
Using the same colours as before, and water, add colour to your images. (I also used Yellow Green) I used tiny amounts of the "mud" colour to kind of dull down the colours where needed. It's also a good idea to iron the section you have done prior to adding a different colour adjacent to prevent bleeding.
When you have done both sides and are happy. Leave to dry. Then turn the bag inside out and paint the top section with the remainder of your "mud" colour mix (assuming of course that like me, you ended up with far too much.)
Allow to dry, turn right side out again, and give it a last press with a hot iron.
The bag comes with a loose string tie cord which I attached to the side of the bag by sewing it on with string.
Once I had knotted the string around the cord I added a tag to the string and knotted it on. The tag had been stamped with a tag image from the stamps and I coloured it with some of the left over paint so the colours matched.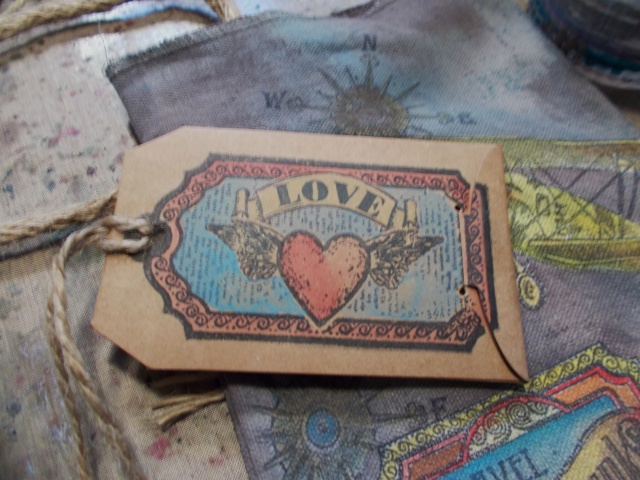 Now all that was left was to find a bottle worthy to be carried in such a stylish bag.........
Materials
http://www.thecraftbarn.co.uk/canvas-bottle-bag.html
http://www.thecraftbarn.co.uk/viva-decor-silicone-stamp-adventure.html
http://www.thecraftbarn.co.uk/viva-decor-silicone-stamp-paris-rom-berlin.html
http://www.thecraftbarn.co.uk/viva-decor-silicone-stamp-tags-love.html
http://www.thecraftbarn.co.uk/colour-texture/paints/decoart-sosoft-paints.html
(Ised Christmas Primary Red, CadmiumYellow, Cadmium Orange, Ocean Blue and Yellow Green.
http://www.thecraftbarn.co.uk/ranger-archival-ink-pad-jet-black.html
Oh Neil, this is fabulous, thank you!
Neil, can you do Friday, Dawn Saturday please so I must have yours before Friday!

---
Permissions in this forum:
You
cannot
reply to topics in this forum